The UGR and Fundación Cajasur jointly promote the INNCUBA PROGRAM, within the framework of the agreement signed by both entities, by awarding seven scholarships to carry out initiation work on the transfer of knowledge to interested companies and in the areas defined by CAJASUR- CAJASUR FOUNDATION. There will be seven scientific and technological training scholarships for undergraduate and master's students at the University of Granada (UGR) in collaboration with companies.
Among the entities adhered to the program, is ANSOTEC. The theme that we will develop within this program will be Mobile App Development for integration with the Ansotec Almazara Conectada 4.0 solution, related to: Traceability 4.0 – use of blockchain technology for control and traceability of the supply chain in the agri-food, olive or dried fruit sector . Ansotec will provide an end customer (cooperative or reference company in the province), with Ansotec Almazara Conectada 4.0 technology for its evolution and integration.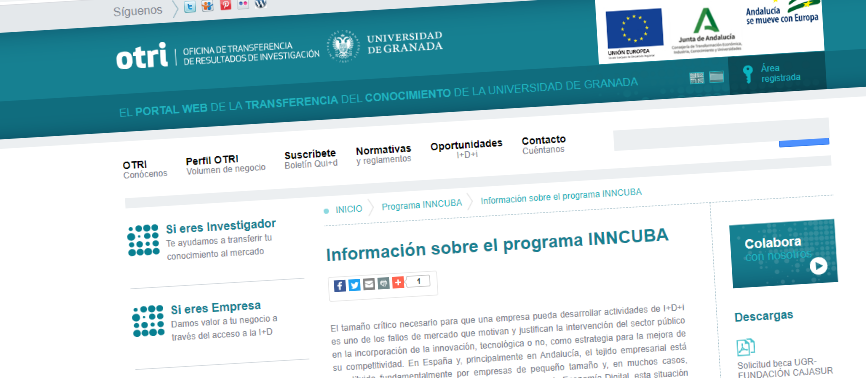 Initiation Works for the Transfer of Knowledge will be carried out framed in the thematic areas proposed by the companies selected by the Cajasur Foundation and OTRI UGR, and that are presented jointly by a student of any official degree or master program of the UGR and his tutor academic.
It is necessary to establish new instruments for collaboration in R & D & I between the company and the university, which allow, on the one hand, to initiate a relationship of mutual knowledge and trust between the UGR researcher and the company, and on the other , which complements the scientific and technological training of the graduate student and official master of the UGR in areas of interest to companies.
You have more information in the INNCUBA Program.