ANSOTEC opens a new avenue of expansion by settling in Málaga Tech Park, in the BIC EURONOVA building, in the Andalusian Technology Park.
The objective is the development and scaling of our Department of Digital Transformation for Industry 4.0. In this new office in Malaga, some of the work of this department will be carried out: Engineering, Consulting, MES / MOM / BI Production Management Systems and Industry 4.0 Solutions for the Digital Transformation of the food, chemical and pharmaceutical industries. -cosmetics and minerals.
ANSOTEC develops turnkey projects with a full guarantee, offering maintenance services, face-to-face and remote support. Highlighting the implementation of the Connected Oil Mill Technology 4.0 ® – Digital Transformation Solution for the Olive Sector. With a national and international presence, it has projects executed in 11 countries distributed throughout Europe, America and Africa.
One more reason for the implantation in the PTA implantation is to attract newly graduated Professionals or professionals with Profile Experience such as: Industrial Engineers, Computer Science, Programmers specialized in .net and web, among others, for our department MES / MOM – Manufacturing Execution System o Manufacturing Operations Management. They are in charge of developing, beyond Automation, Industry 4.0 applications and solutions. Another objective is the search for synergy with the rest of the companies and ecosystem of the Technology Park.
ANSOTEC is thus implemented in the PTA, to make it the Main Office for the development and growth of the Industry 4.0 Department – Digital Transformation – MES / MOM (Manufacturing Execution System or Manufacturing Operations Management) that develops Solutions for Industry 4.0.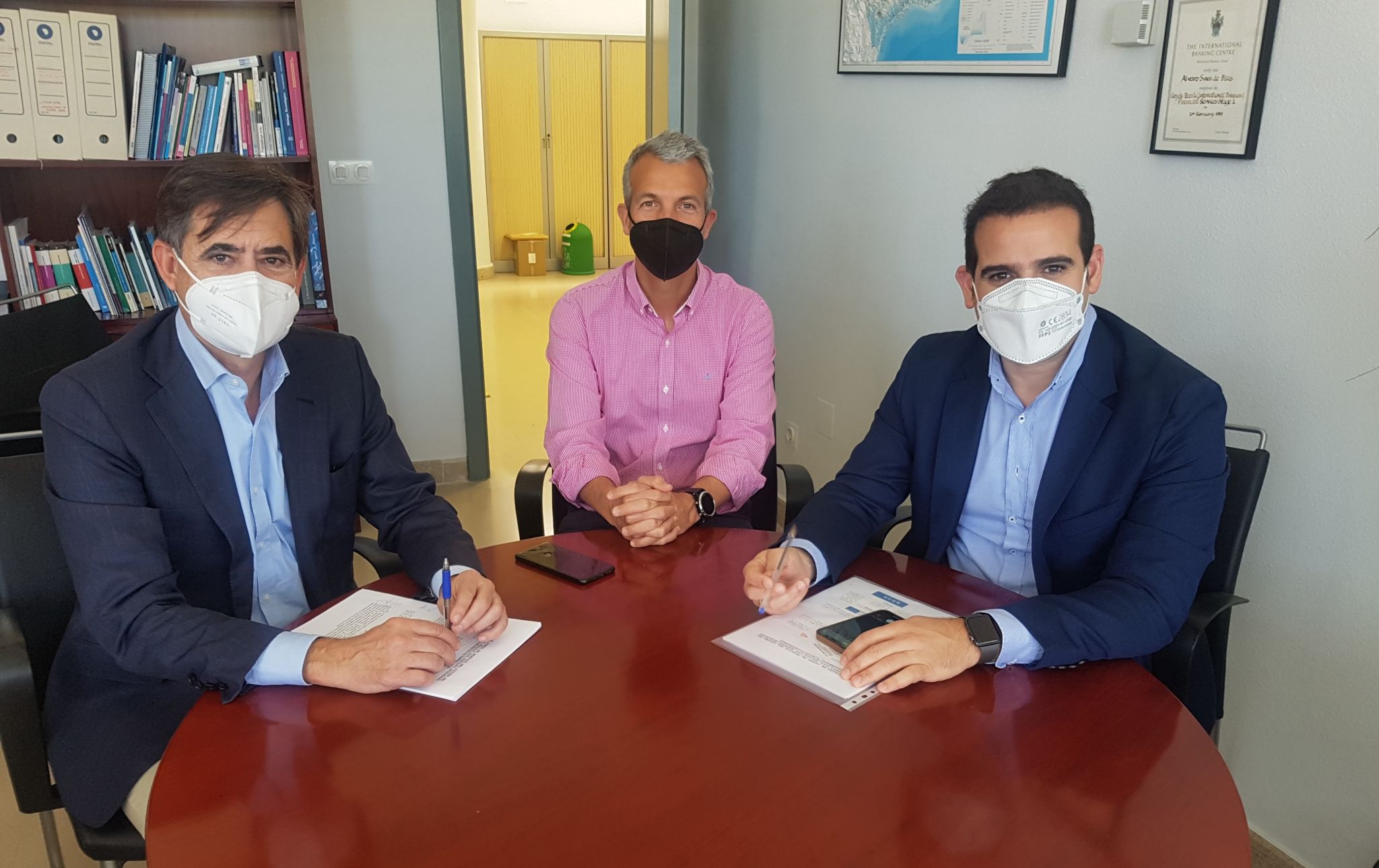 ANSOTEC is immersed in the development of Industry 4.0 Solutions for the Food Industry, which allow Vertical integration between Automation Systems (PLC-SCADA or DCS) and Business Management Systems (ERP) that include, among others, the following functionalities: Manufacturing order management integration with ERP, Materials Management, Material Traceability and Genealogy, Self-control and batch tracking, Batch Energy Consumption Management, OEE / DTM Management (Efficiencies and Stoppages), Productivity Metrics Indicators, (KPI's), Personnel Management (Productivity), Quality Management and Surveillance, Maintenance Management, Recipe Management and BATCH Master Formulas, the Interface environment – the Front-End developments of these applications are carried out in a Web environment.
Our first development stands out Almazara Conectada 4.0 ® – Digital Transformation Solution for the Olive Sector
ANSOTEC leads, from basic engineering to its comprehensive implementation, Digital Transformation in Spanish industry, with a highly qualified team: professional, young and experienced. In order to achieve maximum productivity for our clients, through engineering our Projects incorporate technological improvements at the level of Industrial Control and Automation for the efficiency of processes. We offer a comprehensive, completely personalized service and turnkey products with a full guarantee. At present and for years, companies with a large industrial component and complexity have trusted ANSOTEC, both in the national and international context.
Ansotec is a Partner of important leading manufacturers in the Automation Sector such as: Siemens, Siemens PLM for MES / MOM, Rockwell, it has certifications in Wonderware, VMWare, Dell and Microsoft.