ANSOTEC has become part of the Microsoft Partner Network. This step will enable ANSOTEC to use the Technologies of one of the most important software groups worldwide: Microsoft. This step represents an important milestone for ANSOTEC, since it will enable it in the development of Digital Transformation Solutions for Industry 4.0, as well as for the commercialization of CSP Products as Cloud Solution Provider.
ANSOTEC has developed in recent years the ALMAZARA CONECTADA 4.0 platform, which enables and enhances the Digital Transformation for the Almazara. This new platform has been conceived by ANSOTEC based on the most modern technologies from Microsoft and other top-level manufacturers such as Rockwell Automation. Its development and support will be guaranteed by our commitment to partnership with both manufacturers.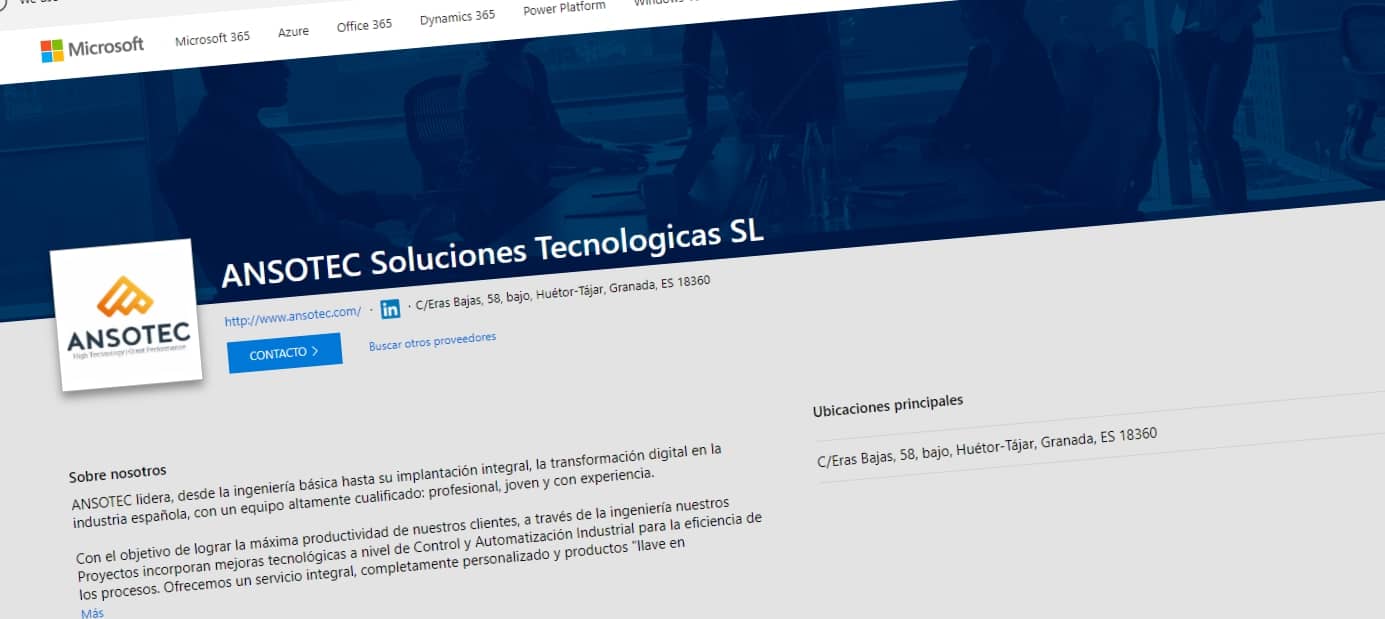 Microsoft is a multinational computer company founded in 1975 in the United States by Bill Gates and Paul Allen. Microsoft Corporation's headquarters are located in Washington and are dedicated to the development, manufacturing, licensing, and production of electronic hardware and software.
In 2018, Microsoft surpassed Apple Inc. as the most valuable and publicly traded company in the world after being dethroned by the tech giant in 2015. In April 2019 Microsoft became the third public company in the United States in valued at more than $ 1 trillion, after Apple and Amazon respectively, reaching trillion-dollar market capitalization in 2018